Seville receives the first megayacht from abroad since the pandemic. Last 7th of July, Lamaignere Shipping received in the city of Seville a luxury mega-yacht which is known as "Lady Lara". This incredible megayacht of 91 meters in length, undoubtedly, is one of the largest and most luxurious in the world in its segment.
We are deeply grateful to Evolution Yacht, since this operational work would not have been possible without their cooperation and contribution.
Additionally, we share you some fantastic photos of Lady Lara: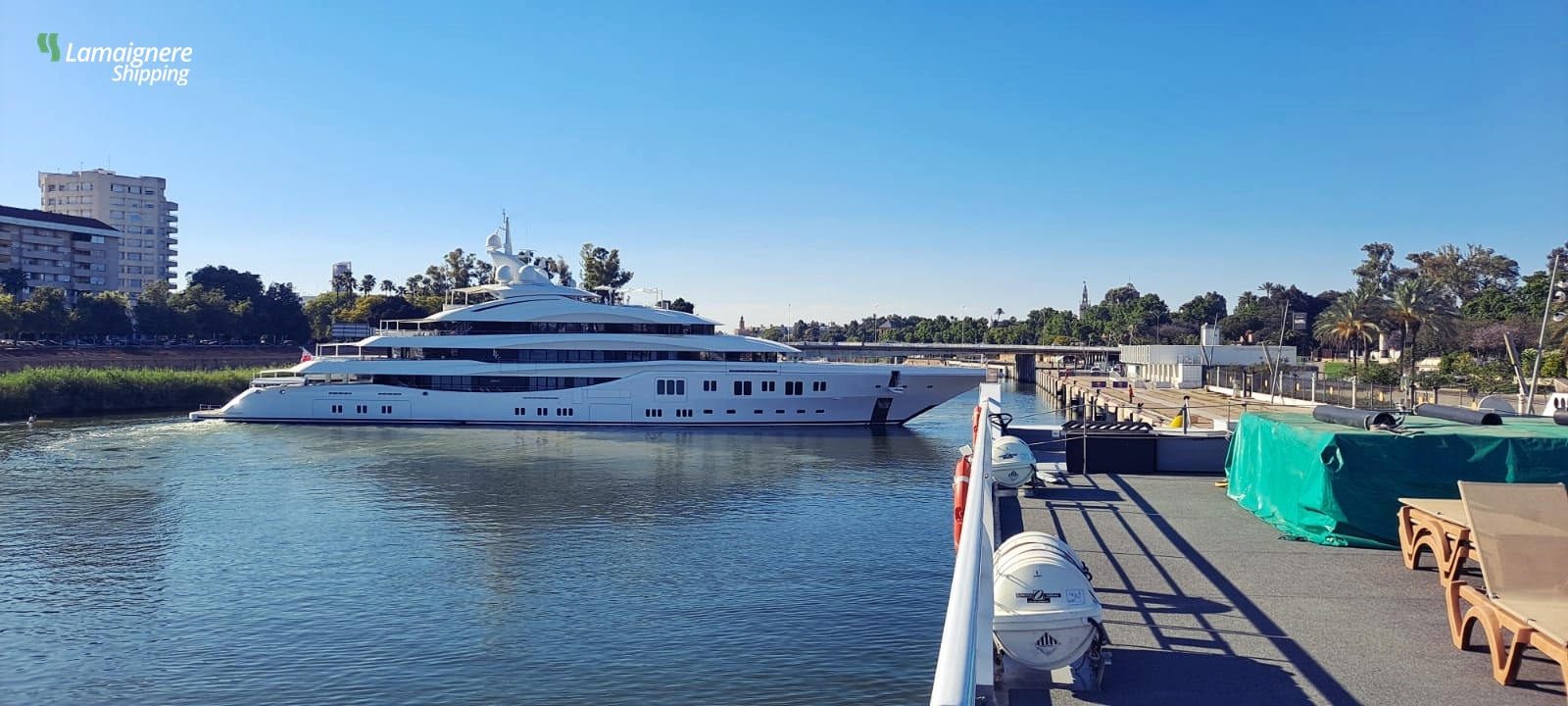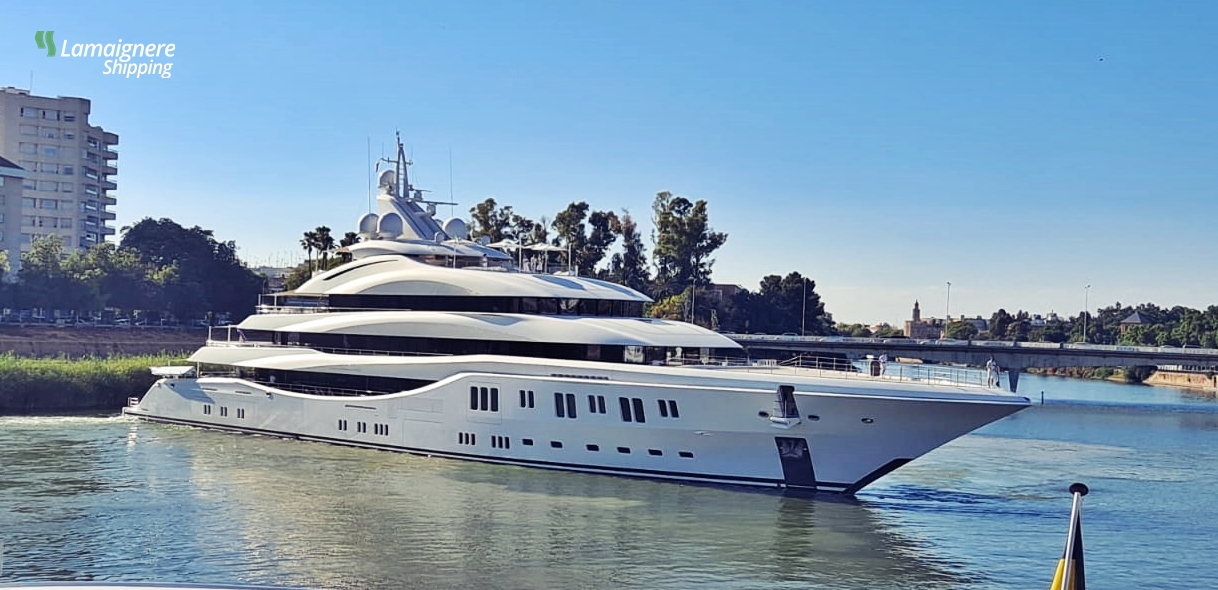 We are proud to coordinate this yacht service with success.
read more