July 7th of 2021 was a special day at the port of Seville. After months of lockdown, Lamaignere Shipping was lucky to receive the first foreign megayacht in this port.  The megayacht 'Lady Lara' is a 91 meters long luxury vessel; one of the largest and most luxurious in the world.
Lamaignere Shipping was honored a second time when it coordinated the operations of this yacht again in Cadiz.  We are grateful to the main agent who brought us this opportunity which we wouldn't have had otherwise.
Here are some images of Lady Lara.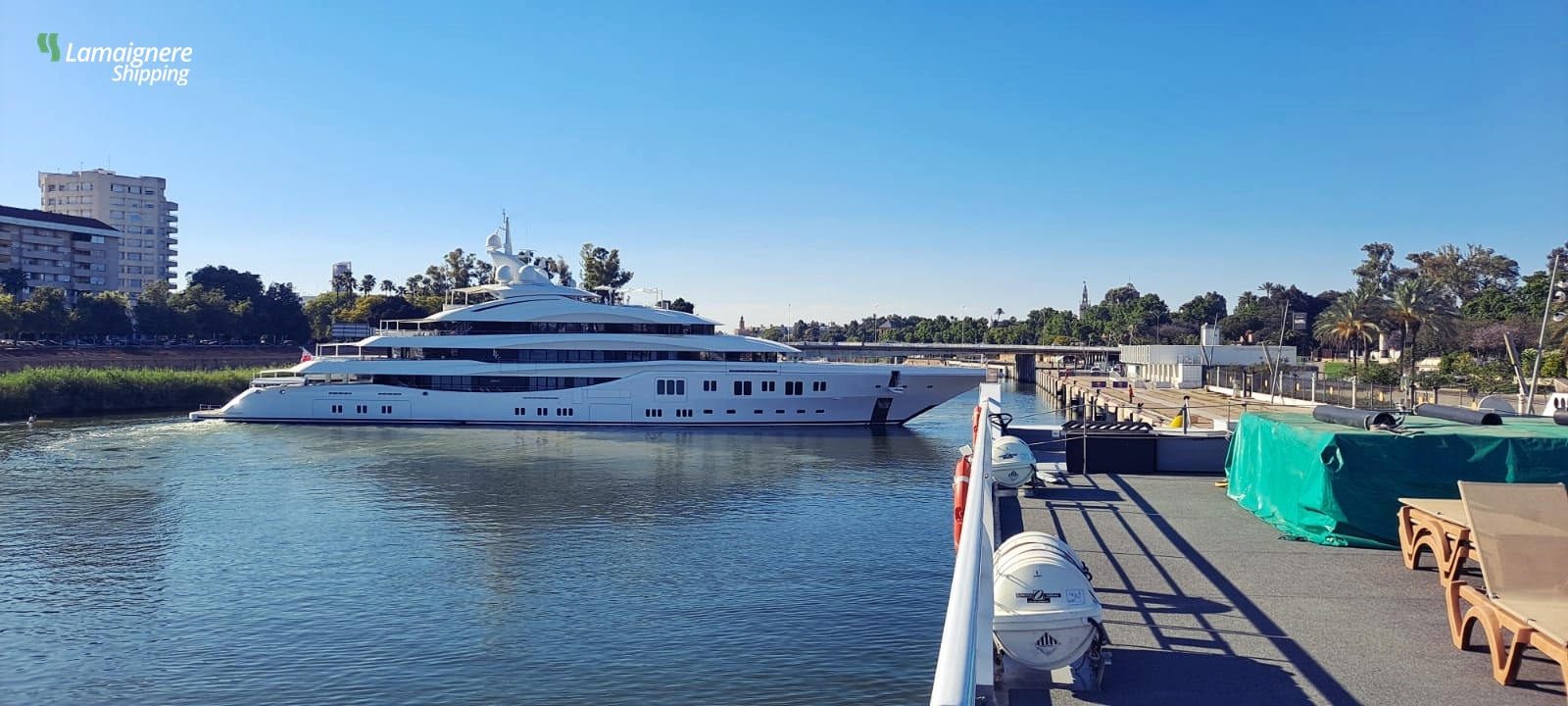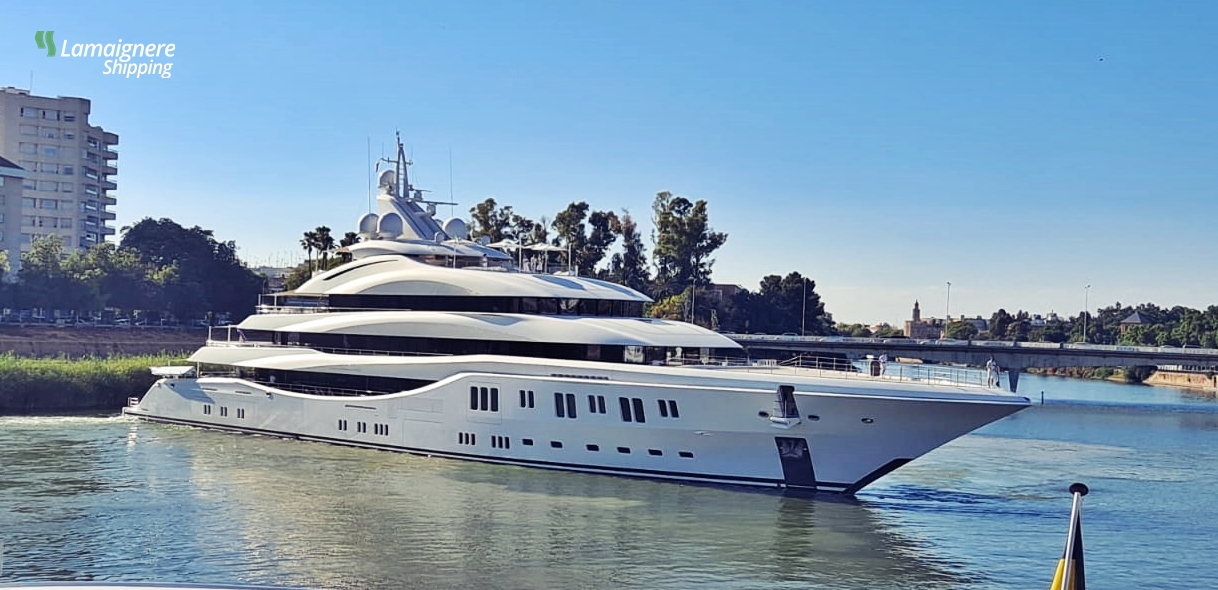 We are proud to coordinate this yacht service with success.
read more